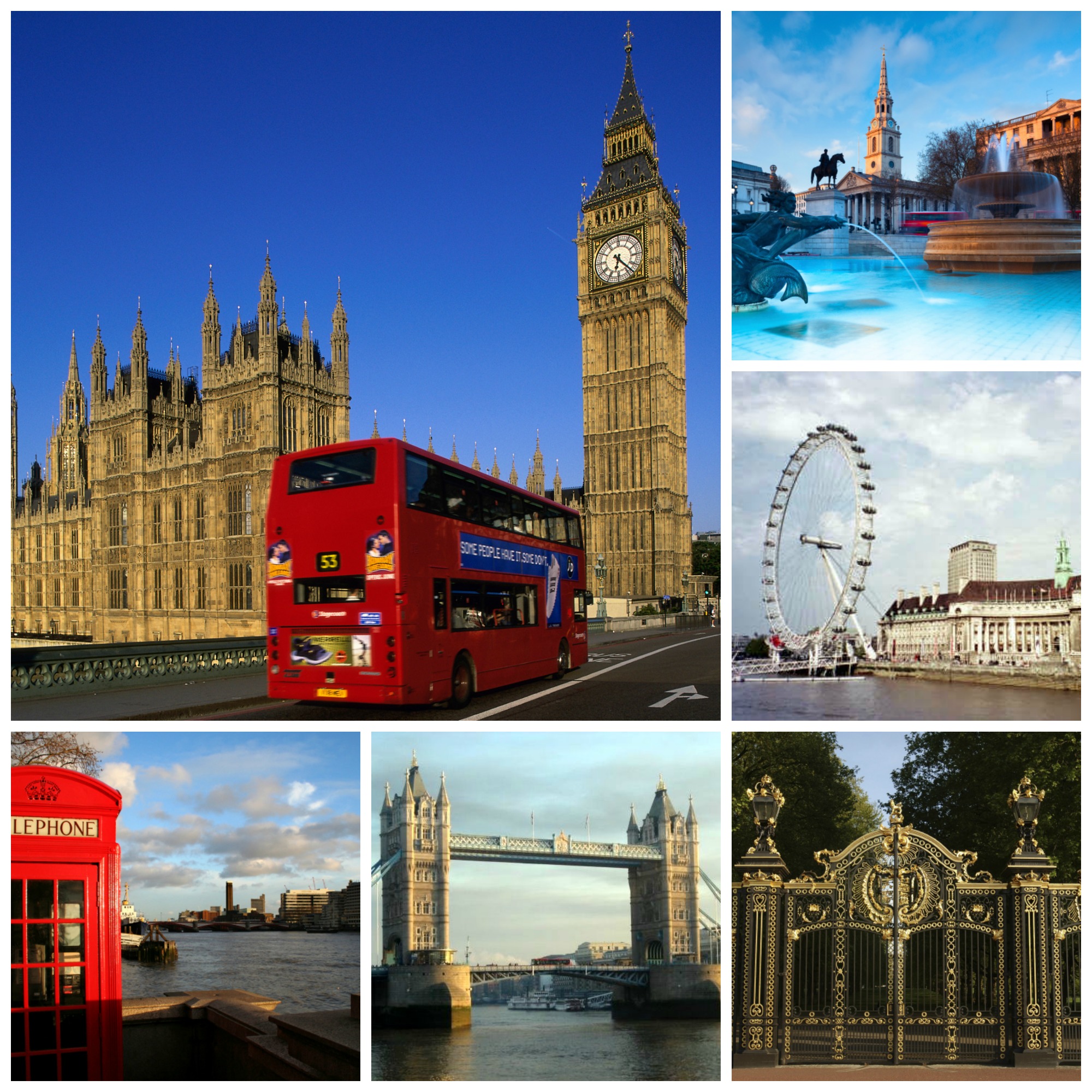 Monuments of London
With the news that Prince Harry will be wedding soon, now is a great time to visit London. You can get to know what makes this city so unique and why it's loved among many. These are some of the top monuments of London that travelers should enjoy while here.
Buckingham Palace
Visiting the Queen's London home is a must. During the summer months you can tour the 19 tastefully decorated State Rooms. The Picture Gallery is magnificent as well with works of artists like Canaletto and Rembrandt. Don't forget to see the Changing of the Guards ceremony that takes place just outside of the palace. It occurs daily at 11:30am from May to July and then on alternate days from August to March. You should try to get there early so that you can get a good view of the guards with their bearskin hats and bright red uniforms.
Kensington Palace
Known as the last place where Lady Diana lived before her untimely death, there is a lot to see here. The Princess Diana Memorial Fountain, located on the Garden's western edge, is a beautiful tribute to its namesake. One of the favorites inside of the palace is the Royal Ceremonial Dress Collection. Other things to see include the King's Grand Staircase, the Red Saloon and the Queen and King's State Apartments. Don't forget to check out the Luminous Lace light piece that's located right in the center of the palace. It's made out of approximately 12,000 Swarovski crystals.
Tower Of London
This is one of Britain's most famous landmarks. It was once used as a fortress and plays a significant role in the history of England. Its home to exhibits such as the Koh-I-Noor and the crown jewels. Don't forget to hang around and watch the locking up of the towers called the Ceremony of the Keys. It has taken place each night for around 800 years. It is popular so you will need to book your tickets in advance in order to guarantee an opportunity to see it.
Trafalgar Square
This recognizable landmark has been featured in movies like Sherlock and Captain America. A variety of celebrations and festivals take place here including New Years and Royal wedding events. In the middle of the square is Nelson's Column, which is 52 metres in height. It's been standing here since 1843 and makes for a great photo opportunity with the four large lion statues located around the base.
Stonehenge
Among one of the most visited sites in the world, Stonehenge is also a UNESCO World Heritage Site. The circular standing stones are quite a mystery as no one really knows what the significance of them are. Speculations about Stonehenge include it being a burial ground or some sort of calendar. No matter what it actually is, it is a sight to see as it probably took about 30 million hours of labor just to built it.
Big Ben
Also known as the Great Bell of Westminster, the clock is the world's most famous. It stands at a whopping 96 meters tall. Although it's rarely been stopped in the past, it's currently undergoing repairs for the next several years and will only chime on special occasions. Still, though, if you are in London it's definitely worth seeing as you can easily spot it from afar.