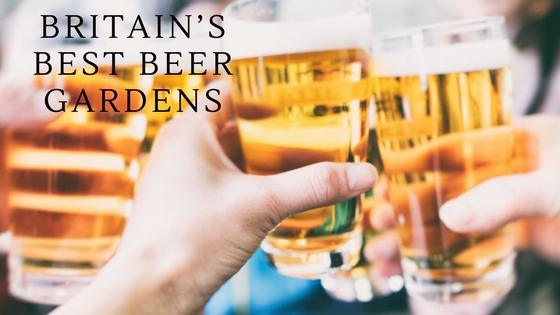 Britain's best beer gardens
There are a lot of opportunities to drink in Britain. From pubs to bars you will have ample opportunities to try some of the UK's best beer. For a memorable opportunity, visit one of these beer gardens listed below.
Headrow House In Leeds
With 60 different beers that are of the domestic and international varieties, there's plenty of ale to sample here. This beer garden features two different rooftop terraces plus outdoor bars. It's probably safe to say that this is one of the most photographed beer gardens in Britain.
Atlas Bar In Manchester
This establishment isn't just for beer lovers. Patrons can also try some gin, and a lot of it, as there are around 250 different varieties available. Despite the many different types of drinks to order, quite a few individuals visit this beer garden because of its tranquil setting that allows them to relax after a long day.
The Spaniards Inn In London
A variety of famous locals have visited this beer garden. Dick Turpin frequented it often. Charles Dickens also used it as one of the settings in The Pickwick Papers. In addition to the beer there is also a washing facility for pooches and a canary aviary.
Brel In Glasgow
Located off of Ashton Lane, this beer garden can be described as magical. It looks as if it's right out of a fairytale with it's trees that overhang and the twinkling lights that adorn them. For first timers, it can seem rather quirky at first, but after having a drink or two and spending some time here, they can't help, but to fall in love with it. There's also a variety of different food available for purchase to enjoy right alongside your favorite beer.
Dalston Eastern Curve Garden In Eastern London
The location of this beer garden can be best described as being similar to Diagon Alley from the Harry Potter books. It's easy to walk right past it without ever even noticing it exists. Once you open the wooden doors you will find an intriguing garden laid out right in front of you. It's well lit with lanterns hanging from the trees and sofas strategically placed so you have a private, comfortable place to relax. Dalston also serves the perfect food to go right along with your beer: pizza.
Fortune Of War In Brighton
This beer garden is more of a beach garden. It's located right on the beach which allows patrons to grab a beer and make their way down to the water to enjoy the view and the serenity of the area. It is well known among the locals and it tends to be pretty crowded on days to where the weather is good.