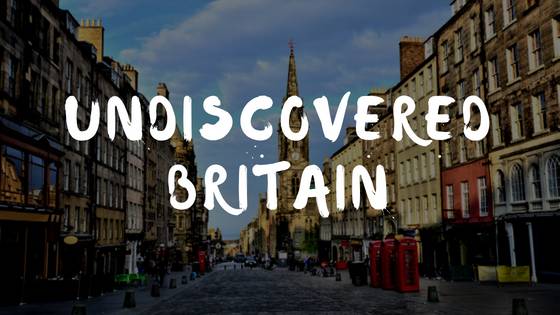 Undiscovered Britain - Globus Journeys 2019
TAKE THE COBBLESTONES LESS TRAVELED
Undiscovered Britain
You may fancy seeing the smashing sights in Britain, but don't think us cheeky in saying we can show you the undiscovered places that tell the true stories of its green hills and seaside cliffs. From winding paths to windswept moors, we invite you to discover Britain's authentic places beyond the London Bridge with a selection of travel styles to see old Britain in a new way. Join your expert Tour Director to discover what's truly great about Britain. Explore the undiscovered and uncrowded England, Scotland, and Wales to shop for bits and bobs in more than 30 unique bonnie shires, unhurried hamlets, and highland villages. Say, "Cheerio," to typical tours for a better, brilliant way to see true British life. Pack your favorite jumpers, trainers, and trousers for an off-the-cobblestones adventure. Cheers!
REASONS TO FANCY A TOUR OF BRITAIN
THRONES, SCONES, AND EVERYTHING ELSE.
There's nothing easy about planning a vacation, especially when visiting the less-traversed areas of England, Scotland, and Wales. We handle the research, the reservations - even the driving on the "wrong" side of the road - so you don't have to. With every logistic taken care of on a tour, from hotels to transportation to sightseeing, your only job is to focus on all of the wonders that make Britain, well, great!
EARL GREY AND TEE TIMES.
Britain is big on tradition - and welcomes you to participate. An escorted tour offers a pre-planned, pre-purchased itinerary with VIP access to the must-see sites without ever waiting in line - from visiting the legendary birthplace of golf at St. Andrews to Britain's world-famous tearooms.
AISLES AND ISLES.
A perfectly planned tour saves you time, which means you have more of it to spend at the special places only we can share - from Britain's grand gothic cathedrals to its small, mystical islands.
ROCK STARS AND FAMOUS ROCKS.
From the humble beginnings of The Beatles and The Rolling Stones to the humbling and perplexing phenomena of Stonehenge and Clava Cairns, our expert Tour Directors shed light on some of Britain's greatest fascinations.
SEE IT. LIKE IT. POST IT.
With free Wi-Fi on our luxury motor coaches, you can share photos with family back home to show your fascinating stops off the beaten path. Snap a pic of Clan Fraser's battlefield - a setting for the TV series Outlander. Or strike a regal pose at Doune Castle, a Game of Thrones film location, to share on social media.
HOPS AND SCOTCH.
You don't have to search the Internet for restaurants, bars, or local favorites on our tours. We know the best English pubs to order a pint of lager or the best spot for a dram of Scottish whiskey.
NEW! Britain Uncovered (12 days, priced from $2,699)
William Shakespeare wrote, "This blessed plot, this Earth, this realm, this England." You don't need to be a king to find the hidden gems of England, Wales and Scotland. Uncover Britain's legends and lore - from bustling squares to peaceful pastures, from classic castles to quaint cottages, and crashing waves to sleepy lochs. On this new tour, travelers will:
Explore Exeter, a small city on the Exe River that packs a vibrant punch of history and heritage pre-dating the Romans' arrival in 50 A.D.

Get to know the locals in Widecombe-in-the-Moor while enjoying a pint of Shandy or a "cuppa" tea in this unspoiled village.

Wander around Tintern's stunning scenery, including the crumbling ruins of the magnificent Cistercian Abbey in Wales' beautiful Wye Valley (which served as inspiration for Jane Austen)

Grow speechless standing in the Tudor-style birthplace of William Shakespeare in Stratford-Upon-Avon on the banks of the River Avon.
NEW! Hidden Treasures of Southern England (6 days, priced from $1,549)
Where do Londoners go to escape the hustle and bustle of the city? For centuries, they've headed to the calming hills, the soothing hot springs and the solitude of the seaside resorts of Southern England. On this new tour, travelers can follow in the footsteps of royals and writers to enjoy the great getaways only the locals know while visiting:
Bath. First enjoyed by the Romans, the curative mineral waters of Bath - and its splendid Georgian architecture - remain a respite for today's traveler.

Cotswolds. Dramatic hills and sweeping meadows dotted with stately castles, honey-colored villages and charming thatched-roof cottages provide travelers a fairytale setting for unforgettable vacation moments.

Tetbury. An "architectural gem," his charming wool town invites travelers to step back in time to enjoy backdrops reminiscent of the 16th and 17th centuries.

Isle of Wight. This is a yachter's playground set on England's South Coast.
Call us today to book your 2020 Globus Britain vacation.