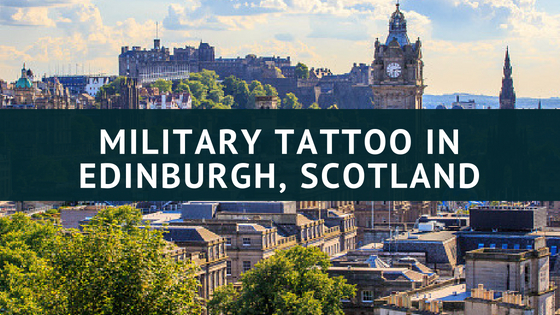 Military Tattoo in Edinburgh, Scotland
Taking place now through August 25, the Royal Edinburgh Military Tattoo is an annual tradition. It features performances during the week at 9 p.m. and two performances on Saturdays at 7:30 p.m. and 10:30 p.m. Each performance does conclude with a fireworks display, but the 10:30 p.m. Saturday fireworks display is extended. The Military Tattoo has become an iconic festival that both locals and tourists look forward to throughout the year.
Itâ??s Popular For A Reason
Each year the Military Tattoo does sell out. A big part of this has to do with the variety of performances. You can see everything here from military bands, pipe and drum performances and even some cultural troupes. All of this takes place with the Edinburgh Castle as the backdrop. You really canâ??t beat the scenery at the Military Tattoo. Over the years the performances have evolved quite a bit and tend to be very elaborate and many times include some sort of theatrics. No performance has ever been cancelled so attendees can expect to see the performer that they are coming to see.
Interesting Performances Make Up The Tattoo
This yearâ??s theme is â??The Skyâ??s The Limitâ?. What this means is that there will be a lot of younger performers from around the world. Attendees will also be delighted to see performances by the Royal Air Force, Switzerland's Top Secret Drum Corps and the Central Band of the Czech Armed Forces. All of the musical acts are carefully selected. Every year the performances are different so even if you have been to another Military Tattoo in the past, you can still look forward to other years that you attend.
Since its inception, the Military Tattoo has welcomed performers from all around the globe that include more than 48 countries. This event is also very popular with overseas tourists and the audience is usually made up of around 30% of people from outside of the Scotland. If you canâ??t make it to Edinburgh this year to take part in the Military Tattoo, you can probably catch it one tv. It is televised in over 40 countries and around 100 million people watch it each year. The diverse artists and the high quality of the performances is what keeps many people coming back to Edinburg again and again to see the Military Tattoo.