Expert Planning. Award Winning Service. Unbeatable Value
Start Planning your Journey
Take a Look at Our
MOST POPULAR TOURS
2018 Escorted Britain Tours
Great Britain with its long-standing history of sites, some prehistoric not excluding Stonehenge are available in our list of 2018 escorted Britain tours. From the vast English countryside to the beautiful palaces, there isn't a shortage of things to do in this country. A 2018 tour of Great Britain is the perfect choice for travelers that want to get the most out of their vacation. An escorted Britain tour can either focus on mainly London and England or stretch into Scotland, Wales, or Northern Ireland.


The beautiful countryside is made up of castles, cathedrals and wildflowers. Many of the areas have an immense amount of museum, galleries, bustling nightlife, vast shopping opportunities and an overall regal feel. One of the most beautiful bridges in the world can be found in Wales, Llanwst to be exact.The bridge, which was named Pont Fawr was built in 1636, yes, 381 years ago!
Iconic and captivating heritage is woven throughout every Britain experience, creating a special connection to some of the most celebrated history in the world. All of this combined with a thriving and vibrant culture makes it easy to see why Britain has produced some of the world's most acclaimed art, literature, music, and inspiration for movies and television. Take Callanish Circle for example, which appeared in the critically acclaimed series Outlander.Save
Save
Reviews
Marissa A.
Alex is very helpful, professional and well knowledgeable on European tour. Hopefully, I can book a tour with him in the future. Thanks again.
Ron H.
Gabriella has helped me with reservations for 2 different trips. For both trips, she answered all my questions and concerns in a timely manner. She is always professional in her customer service, and her pricing of my trips were excellent. Because of this, I will continue to use Atlas for all my future trips.
Ellie F.
Excellent service. Very satisfied. Looking forward to trip.
Jun F.
It was good experience working with Atlas, thank you - we are excited for our vacation!
Roseanne S.
The representative I dealt with, Brenda was very courteous and was well informed about my desire to travel to Europe. I would definitely use Atlas tours to secure a future trip and will keep up to date using your website.
Alice M.
Gail is excellent! She knows her business, and is great about explaining the trip. I give her high marks!
Maria T.
Carol was a pleasure to work with. I felt that she was very knowlegeable, pleasant and very easy going. She made this process very easy.
Trupti S
Over all we are very pleased with all the information provided by Alex. The process was very smooth. We are excited about our trip to Europe and hoping we will have enjoyable trip without any issue. based on my experience with your company I do have high expectation for this trip.
Helen R.
Texas
Carol is very professional , pleasant and easy to interact with. She resolved any questions or issues I needed to address. I plan on working with Carol to arrange future trips.
Jim L.
New York
Whenever the subject of "how did you book your travel plans", we always recommend Atlas Cruises & Tours in Florida and you specifically. And, yes, we beginning to search for 2017 travel. This trip was near the top of our best tours and, as usual, a lot had to due with your support and patience. We look forward to working with you on our 2017 and future plans.
Latest From Our Blog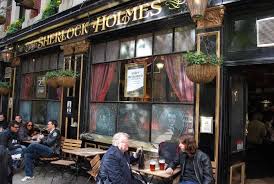 London is full of a lot of sights and many opportunities to get to know this city.